Although we all have our favorite coffee shop it's not always ideal to spend $5 to $6 on a cup of coffee. You might think you can't get the same quality coffee at home as you could if you were to go directly to the coffee shop. But do you really need to go out to find excellent coffee? No, not if you follow some advice from barista's that are sharing some tips.
So, what do you need to satisfy your coffee craving? There are 3 important parts to brewing an excellent cup of coffee – the coffee, the grinding, and the water. Using these three parts, and some fine-tuning you can brew an expert-level cup of coffee in the comfort of your own home.
So, the secret to better coffee?
Use whole-bean coffee. Always check the roast date. You want it to be within the last month.

The grind. The best grinder to use is a burr grinder and the best time to grind it is right before you use it.

Don't use tap water…unless it's filtered. Reverse osmosis water is the best water for brewing coffee.

Weigh your coffee. We all know about the scoop, but for the best water-to-coffee ratio, weighing is the way to go.

Hot! Make sure the filtered water is hot. The ideal temp is 200 degrees F.

Storage. Store your beans in a cool, dry place away from ingredients that would ruin their flavor.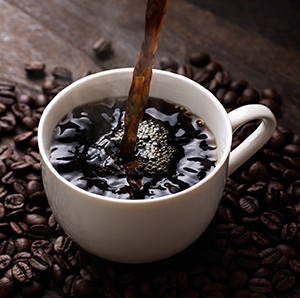 ---